Newport Hills Community Association
Clubhouse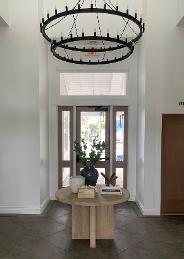 Rent the Clubhouse
All paperwork must be delivered to the HOA office located at 1900 Port Carlow Place, Newport Beach, CA 92660
WIFI (NHGuest)Password: killerwhales
The clubhouse has been beautifully decorated with furniture, décor and accessories. Please take a detailed account or picture of the décor. We take an inventory of everything prior to, and after each event. In the event the clubhouse is NOT returned to original presented condition, there will be fees assessed. Our fee schedule is located within the clubhouse application found above.
Great Room
Offering a large area for banquets and large meetings: Capacity 100
Access to:
PA system working with a cordless microphone and Apple play & SONOS technology.. Full surround sound

2- 50 inch Smart TV's

apple play & SONOS

10- 72 inch round tables

96 wooden chairs

Hardwood floors

Fireplace (must supply own key)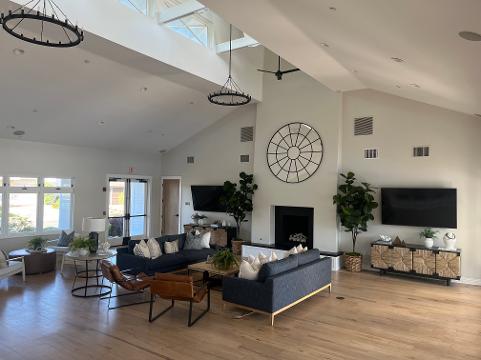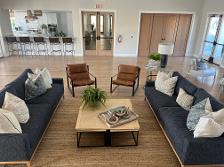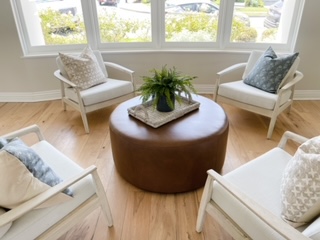 Kitchen
Offering a large area for banquets and large catered events: Capacity 12
Access to:
Stove and Oven Use

Refrigerator & Freezer

Island prep-area
2 sinks / 2 microwaves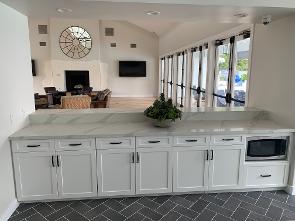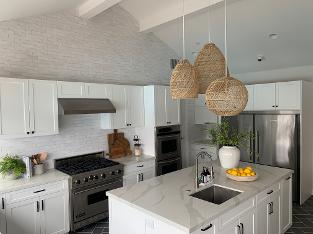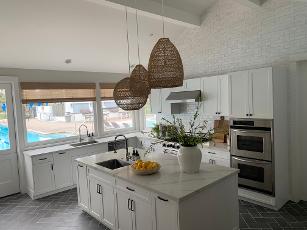 Board Room
Offering a meeting room. Opens up into the Great Room
Capacity: 41
Access to:
Full surround sound

85 inch Television

Apple play and Sonos technology

Computer hook-up -6 ft. HDMI cable ready

Cable Television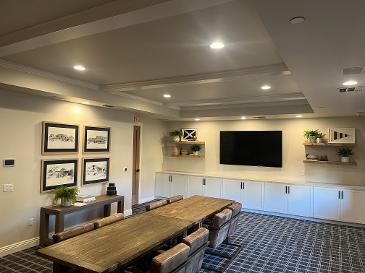 Activity Room
Offering space for exercise and youth meetings
Capacity: 45
Access to:
5- 6 foot long rectangular tables (located in the cabinets)

26 hard plastic chairs (located in the cabinets)

surround sound- earphone jack cable ready (no apple play)

Sink

Cleaning supplies + Vacuum & swifter mop

Amplified sound (with headphone jack)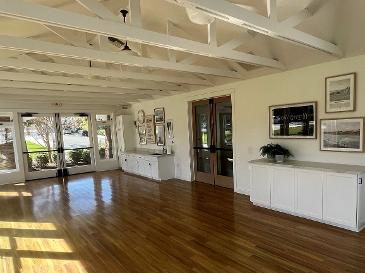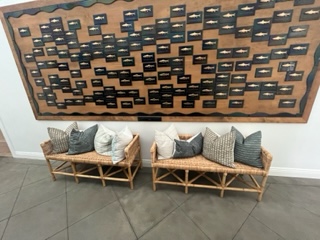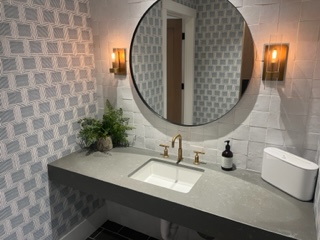 NEWPORT HILLS COMMUNITY ASSOCIATION
INSURANCE REQUIREMENT FOR COMMERCIAL USE AND EVENTS WITH ALCOHOL
When business's are renting the clubhouse or there is serving of any and all alcohol including wine and beer at the facility. Use is permitted when specified in advance on the application and the following requirements are met:
A $1,000,000.00 minimum rider on the homeowner's personal liability insurance policy, naming NHCA as an additional insured, is required to serve alcohol. Proof of this rider is required 14-days prior to the event. NHCA sponsored small gatherings, meeting or events may be exempt from this requirement.

Wording on the insurance information located in the additional insured box shall read as follows:
Newport Hills Community Association
1900 Port Carlow Place
Newport Beach, Ca 92660
Phone: 949-721-1929 E-Mail- jesse@newporthills.occoxmail.com
In accordance with California State Law, no one under the age of 21 shall be served an alcoholic beverage while on the premises. If alcohol beverages are served at the reservation function, no minors are to be present without consenting parent or guardians.